Media
Image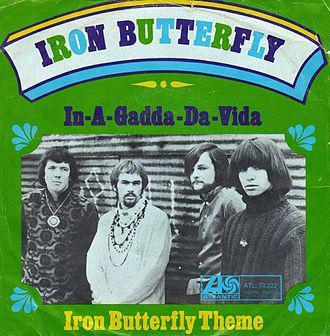 "In-A-Gadda-Da-Vida" is a song by Iron Butterfly, released on their 1968 album In-A-Gadda-Da-Vida.
At slightly over 17 minutes, it occupies the entire second side of the In-A-Gadda-Da-Vida album. The lyrics are simple, and heard only at the beginning and the end. 
The song is considered significant in rock history because, together with music by Blue Cheer, Jimi Hendrix, Steppenwolf and High Tide, it marks the early transition from psychedelic music into heavy metal. In 2009, it was named the 24th greatest hard rock song of all time by VH1. It is also often regarded as an influence on heavy metal music and being one of the firsts of the genre.